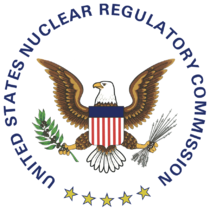 NRC announced 11 public meetings (this link also has details on past meetings) regarding establishment of local community advisory boards (CABs).
These meetings run from August through October, 2019 and are in places where reactors are already undergoing decommissioning, or are supposed to soon enter the decommissioning phase.
NRC will accept written comments through mid-November 2019 if you cannot attend a meeting in person.
If you want to attend in person, the next group of meetings will be in the:
Midwest:
Northeast:
and Florida:
Click links for times and locations. Please spread word to folks you know in any of these locations.
COMMENT electronically using the questionnaire NRC has provided. You may also complete a paper copy of the questionnaire then scan and email to NRC at NEIMA108.Resource@nrc.gov, or mail a hardcopy of the questionnaire to Kim Conway, U.S. NRC, 11545 Rockville Pike, Mail Stop T-5 A10, Rockville, MD 20852. Deadline for written comments in mid-November, 2019.
More than 200 environmental organizations have endorsed Hardened On-Site Storage (HOSS), a highly radioactive irradiated nuclear fuel management interim alternative, during decommissioning. More
Beyond Nuclear was honored and privileged to join with 95 other organizations to protest NRC's rubber-stamp of a highly controversial license transfer from Entergy Nuclear, to the scandal-ridden Holtec International, for decommissioning purposes at Pilgrim atomic reactor in Plymouth, MA. An NRC decommissioning community advisory board public comment meeting has already been held at Pilgrim.
September 17, 2019
|
Print Article
| |
Email Article